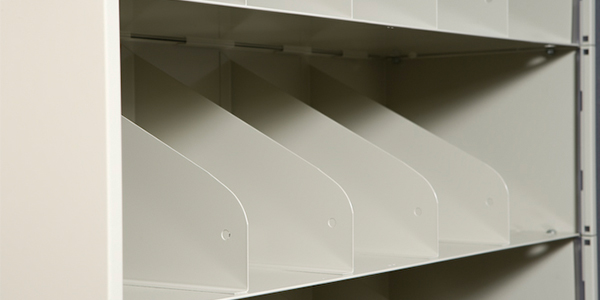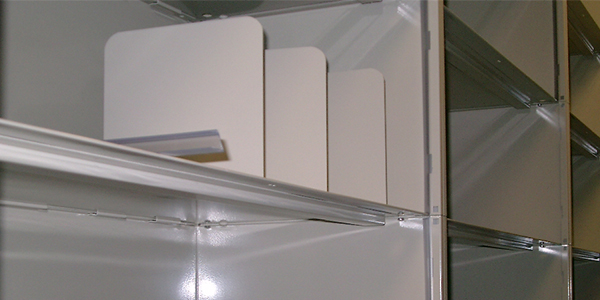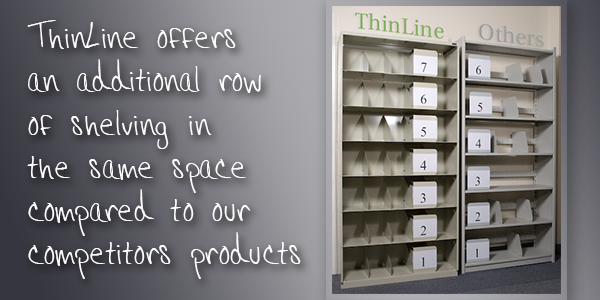 Spacefile's ThinLine stackable tier technology is the most efficient shelving solution you will find. ThinLine's 1/8" shelf thickness allows for maximum shelf height compared to traditional manufacturing practices. You gain an extra row of shelving with this system, when compared to any other system we offer. More shelf height with solid steel strength.

Modular/Adjustable/Reusable
ThinLine truly a multi-purpose product. Modular, adjustable and reusable, this shelving comes in standard and custom sized tier lengths, and then stacked to required heights. Flexibility in our design and manufacturing allow for multiple door options, drawers, locks, pull out shelves, adjustable or permanent dividers, and inserts. Different configurations can be mounted on any mobile system. It is easy to create a polished, professional finished appearance with the ThinLine solution.