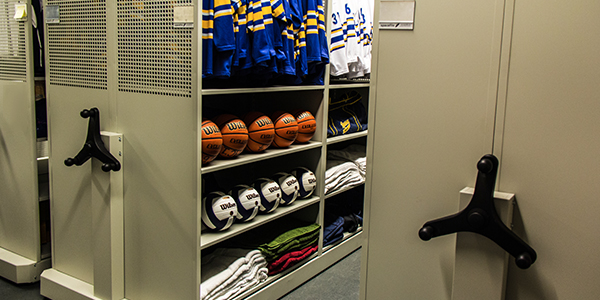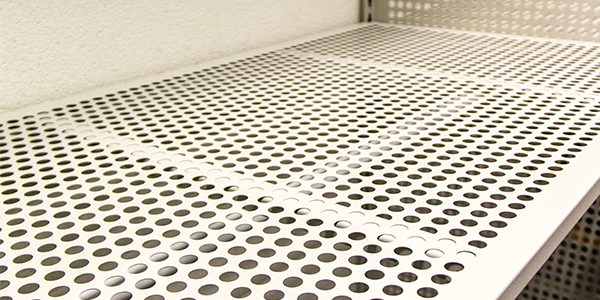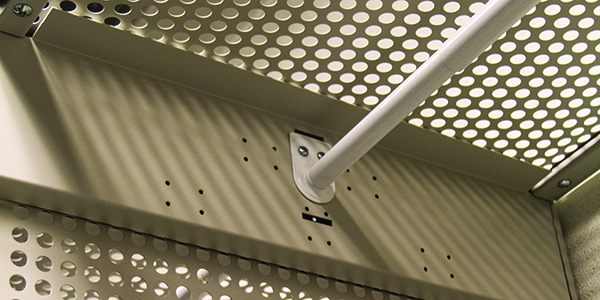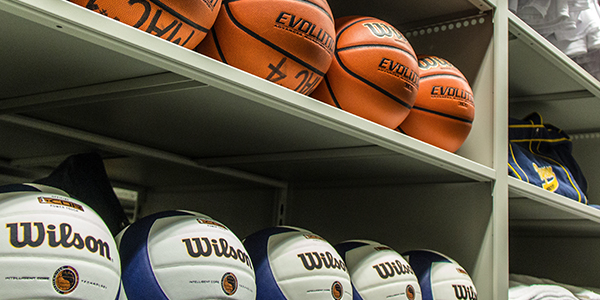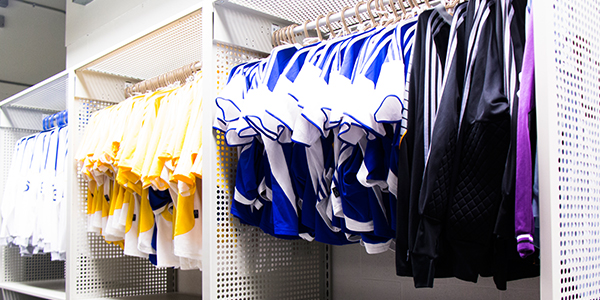 Spacefile's systems have been chosen to organize and protect the equipment and assets of many professional sports teams, college hockey teams, golf and country clubs, and ski resorts. Our mobile carriages and custom configurations can be built for sport specific storage or to house a variety of equipment. Our high-density storage solutions minimize the storage space required, have a variety of security features and come with innovative shelving options. Consider Spacefile's perforated steel shelving, it allows airflow to prevent mold and mildew growth and is strong enough to endure heavy weight and usage. Our anti-bacterial paints contribute to germ free storage and our manual and electronic carriages remove the need for aisle space. Many of our athletic room installations involve customized, decorative end panels with team logos, photography or whiteboards.

Spacefile's storage systems are visually attractive, durable, and fully customized to compliment the environment they serve. Let Spacefile's dedicated customer service team optimize your space plan.

You focus on the game; we focus on the storage!