Design Services – We're Specialists!
Spacefile's design team has decades of experience in research, testing and designing mobile storage systems. Our professional in-house design team and engineering team will design complete storage solutions that optimize your floor space and storage capacity. Our SpaceTools software produces 2D and 3D renderings that can be integrated with your design plans.

We partner with the Architect & Design community and a network of Spacefile representatives to ensure the solution we build meets your exact requirements.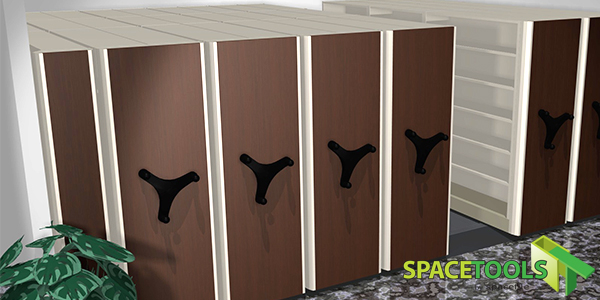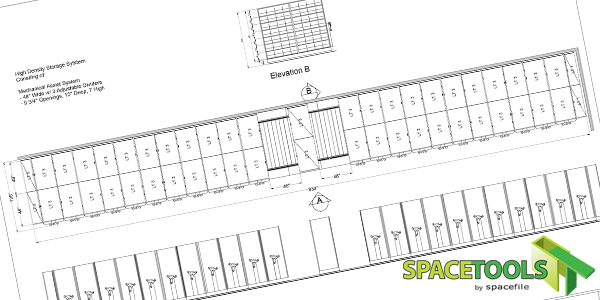 We provide a storage solution in three easy steps:
System Configuration - 33.3%

High Density Storage System - 100%
Design Services - SpaceTools
Spacefile International Corp joined forces with Configura to develop a custom extension of CET Designer loaded with Spacefile products. The extension is called Spacefile SpaceTools. It is an ideal tool for users to integrate high-density storage solutions within a total design strategy. The dynamic and user-friendly extension allows our designers to easily alter shelf placements, alter end panels and change colors.

The 2D floor plans deliver an in-depth analysis of the systems while the 3D Renderings provide high-resolution images offering an easy way to visualize the system.

Our full-featured software allows users to integrate drawings into Revit and AutoCAD to present the client with an entire floor plan including detailed drawings.