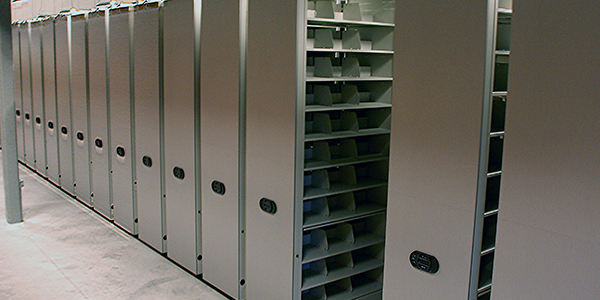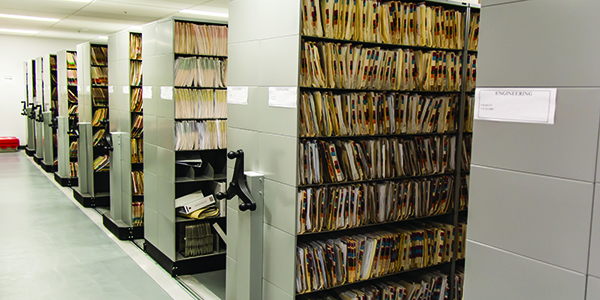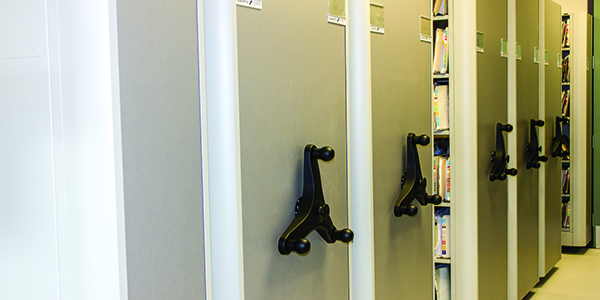 For over 40 years, Spacefile has been providing storage solutions to all levels of government and government agencies. We have successfully implemented multi-level, large scale projects for end users such as The Department of Homeland Security and Human Resources DevelopmentCanada. Spacefile builds the safest storage systems. Our designs meet the unique regulations surrounding record management, data security and health and safety. Our systems are compliant with HIPAA and PIPPEDA and our mobile carriages are ADA compliant, they meet accessibility requirements, and are UL GreenGuard certified.

Spacefile's systems has helped many local and municipal government improve their operations by storing and organizing materials such as tax rolls, water bills, local historical achieves, data files and personal records. Spacefile designed effective storage solutions for community health outreach programs where everything from program information, benefit forms, and equipment allneed to be stored in one location. Our storage systems can be reused, relocated and reconfigured based on your needs and your growth; you never loose your initial investment.

Whether we install large-scale multi-carriage electric systems that occupy an entire building floor or single carriages for maximum storage in minimal space, our commitment to quality, accessibility and security are Spacefile advantages.

Contact our in-house customer service team to design a solution that will optimize storage space and help improve day-to-day operations.