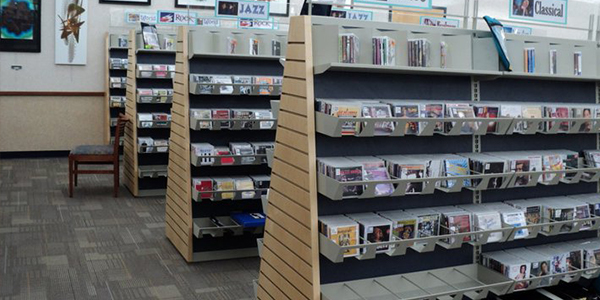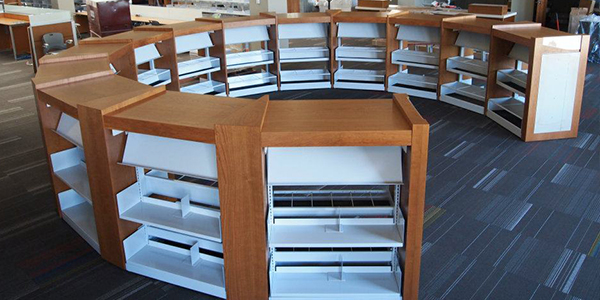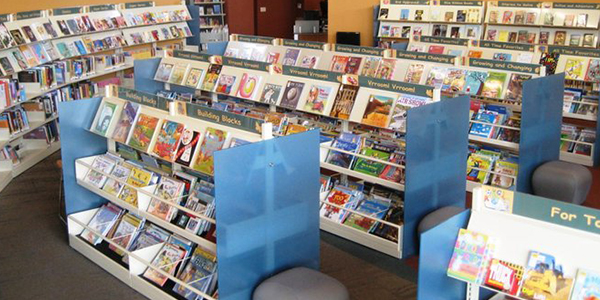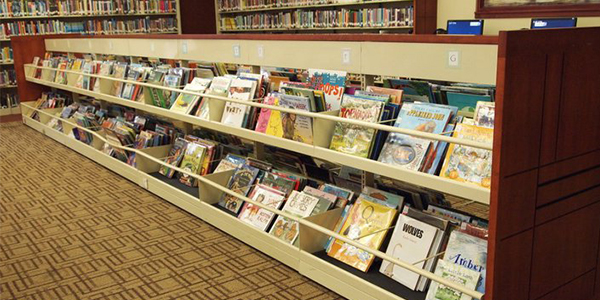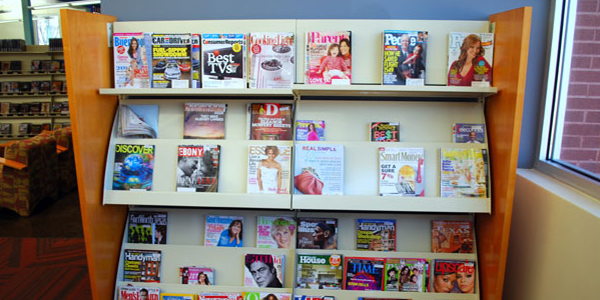 Developing and outfitting libraries for over 30 years, Spacefile has participated in the evolution of the library. Spacefile systems store everything from books and magazines, to videos, DVDs, computers, and multi-media.

Modular and reconfigurable, Spacefile's systems and can be moved, changed and added on to at anytime. As your storage requirements change, our products adapt, this means that you never loose your initial investment. Spacefile offers attractive and functional display shelving, cantilever shelving, periodical, and many more unique shelving options. We offer a wide range of accessories from signage, decorative end panels, lights and more to compliment your environment.

Spacefile's storage systems are UL GreenGuard Gold certified and ADA compliant, we provide safe, durable, high-quality solutions that will last a life time.

Let our in-house design team customize a solution that will optimize your space plan and maximize your storage capacity.