Military & Law Enforcement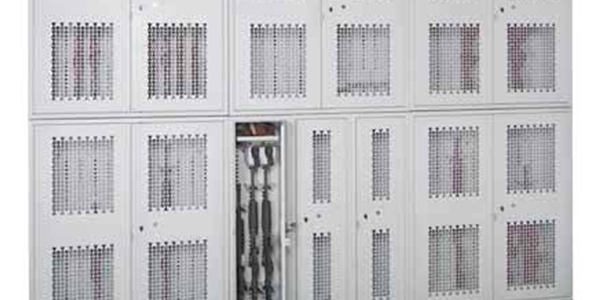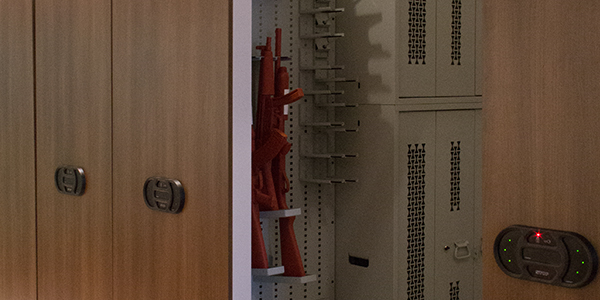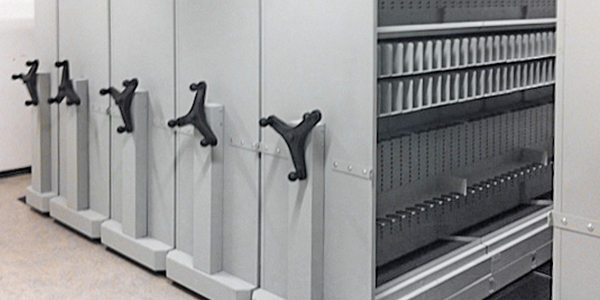 Spacefile builds products and storage systems that surpass the laws and regulations surrounding the storage of firearms and weaponry. Spacefile's integrated weapon storage systems provide an efficient, organized and highly secure storage space that is completely customizable. Our cabinetry is built in heavy gauge steel, and our construction process allows for immenseload bearing capability. Several levels of security are available from locking mobile carriages, tambour doors and gates, individually locked compartments and complex key systems. Consider Spacefile's double sided panels that allow objects to be stored or either side of the shelving, effectively doubling storage capacity. Pull out drawers and shelves offer a variety of storage options in one secure unit. Completely customized, we offer a variety of safety features, and accessories that can be used to meet your specific requirements.

Spacefile's storage systems can be reused, relocated and reconfigured based on your needs, you never loose your initial investment.

Let our in-house design team customize a solution that will optimize your space plan and maximize your storage capacity.