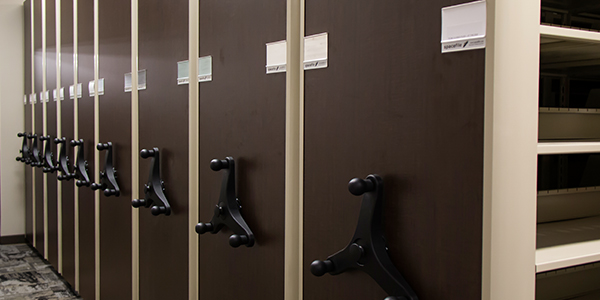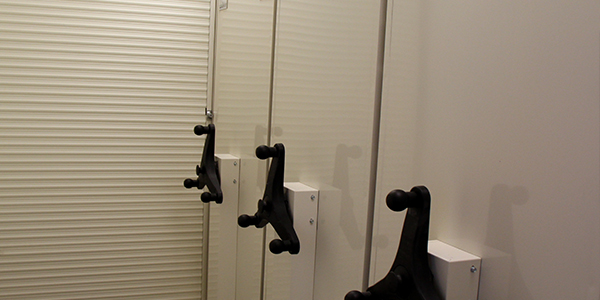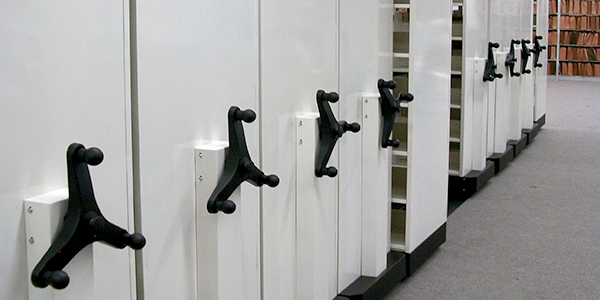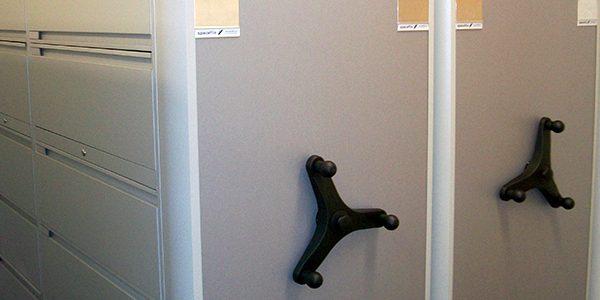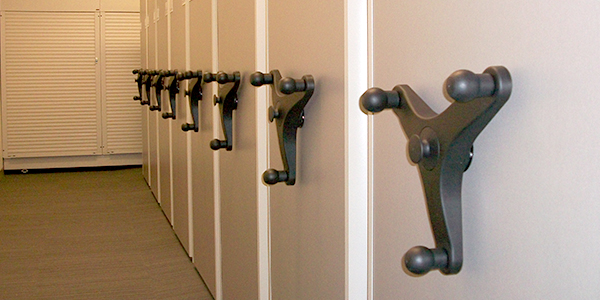 Spacefile has partnered with many of the largest law firms, management consulting firms and accounting firms to increase their storage capacity, and at the same time, reduce their storage footprint. Spacefile's high-density systems eliminate the need for aisle space and efficiently store large quantities of files, banker boxes, archives or equipment. Spacefile's storage systems are visually attractive, have great fit and finish, and can be fully customized to compliment the environment they serve. All of our mobile systems are HIPAA and PIPPEDA compliant, ADA compliant, meet accessibility requirements and are UL GreenGuard certified.
With a Spacefile high-density solution, there is no need to move your storage off-site. Many customers are installing our storage systems on-site, for accurate and convenient file retrieval that safes time and money. Spacefile can also provide necessary file management services and file relocation, without interruption to your workday. We complete this full turnkey solution by offering RFID inventory control methods. Track assets using Radio Frequency Identification (RFID) technology. Information is contained in a wireless 'tag'; this allows our clients to take inventory and track items without physical contact or line of sight. Contact us to learn more about RFID technology.

Spacefile's storage systems can be reused, relocated and reconfigured based on your needs and your growth; you never loose your initial investment.

Let our in-house design team customize a solution that will optimize your floorplan and maximize your storage capacity.