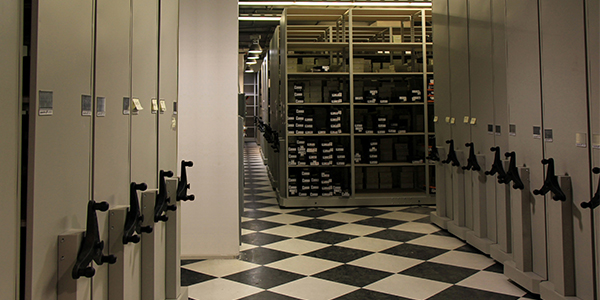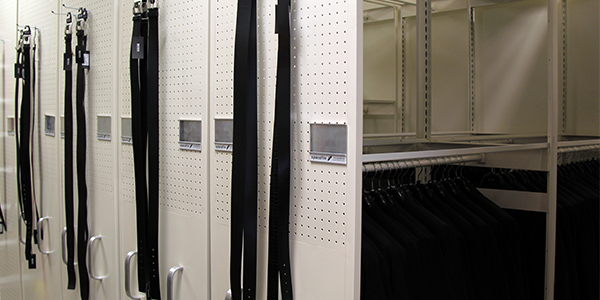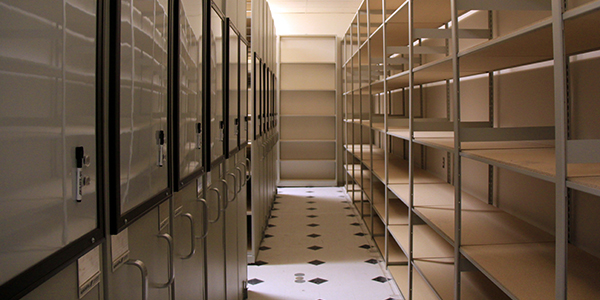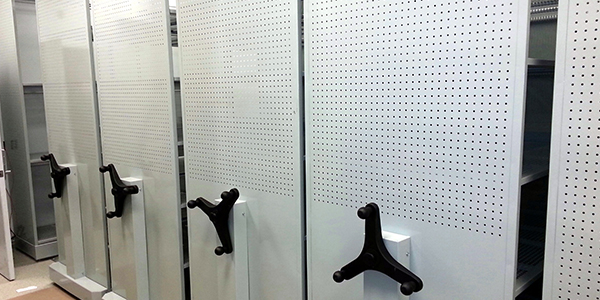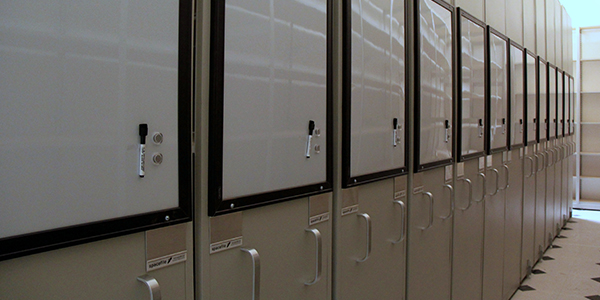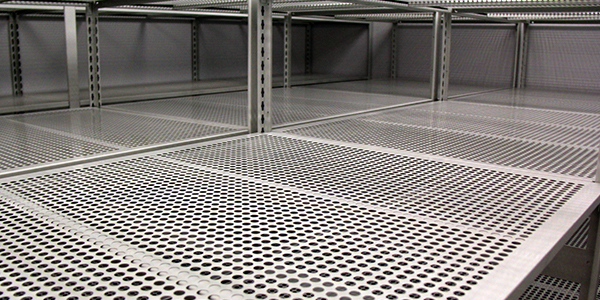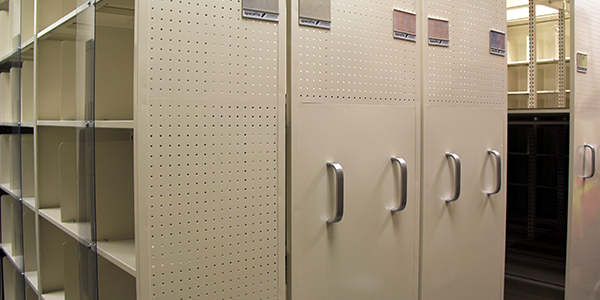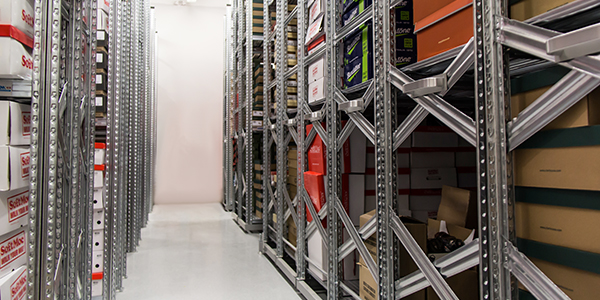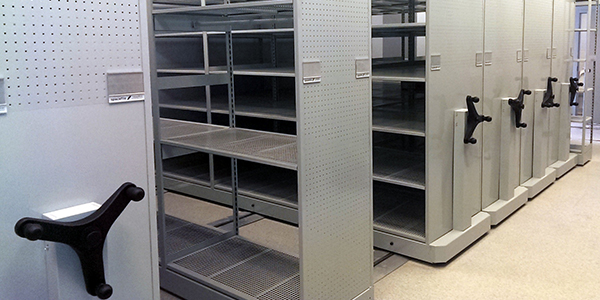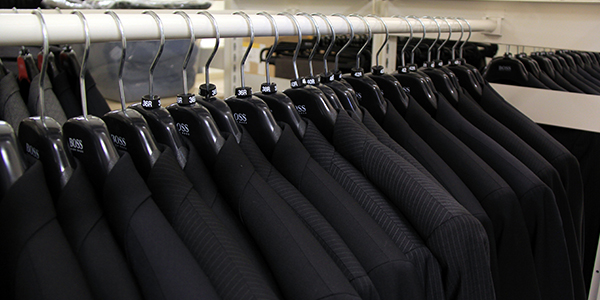 Optimizing storage and managing floor space is a major challenge in the Retail Industry. Spacefile's professional in-house design team has the knowledge and experience needed to create efficient stock rooms and customized retail storage systems. Our design team will optimize existing floor space by designing mobile shelving system with the best track choice, shelving options and accessories for your floor plan.
Spacefile's mobile shelving systems are engineered to provide the highest value regarding price, safety, reliability, durability and life-span. Spacefile's innovative 3-piece anti-tip aluminum track is a floorless rail system that requires no decking, and is capable of being installed on uneven surfaces. Spacefile's unique 3-piece track incorporates aluminum ramps that allow for significantly more shimming and, also reduces the risk of tripping compared to a traditional track choices. Spacefile's 3-piece track is ADA Compliant when placed on level surfaces and UL GreenGuard certified.
Steel perforated shelves promote airflow throughout shelf levels and are the ideal solution for retail, athletic and recreational facilities. Shelves have over 50% surface perforation, allowing water to penetrate shelf levels, thereby meeting stringent fire protection standards. Perforated shelves have a fully-finished exterior with smooth, burr-free edges and feature significantly higher strength and durability when compared to traditional wire mesh shelving. Also consider Spacefile's unique metal pegboard uprights, they are constructed from 18 gauge steel and completely integrated with our high-density systems. Powder coat paint provides a highly durable and finished appearance and there are many customized accessories available.
Spacefile's storage systems can be reused, relocated and reconfigured based on your needs, you never loose your initial investment.
Let our in-house design team customize a solution that will optimize your space plan and maximize your storage capacity.