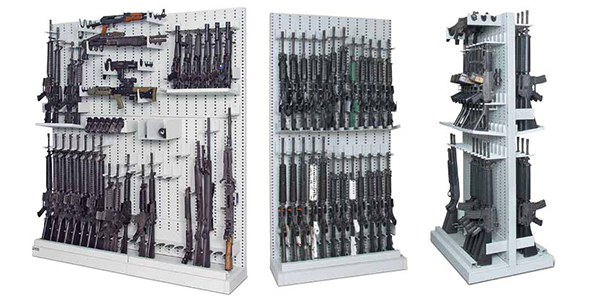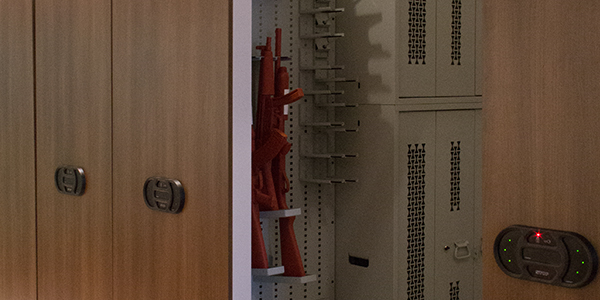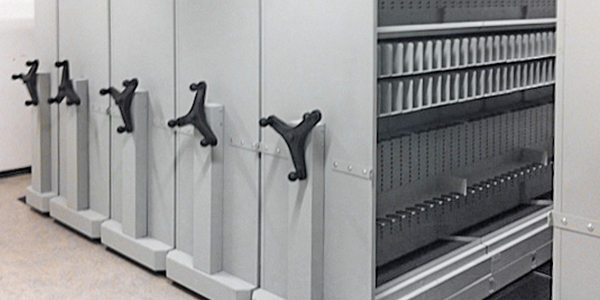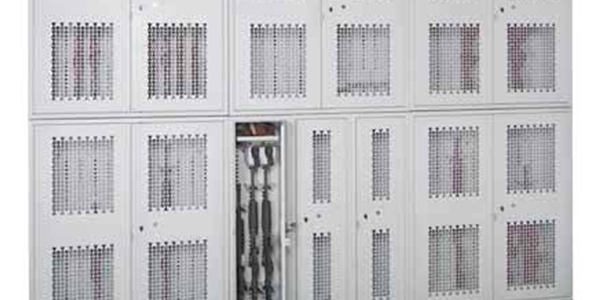 Spacefile is a trusted provider
for reliable and secure integrated weapon storage. Constructed from heavy gauge steel these storage units are fully customizable and secure.
Weapons cabinets components can be customized and shelving is interchangeable to store multiple weapon systems in one secure unit. Storage systems can include, hang gun holders, storage drawers, sliding gun racks, barrel saddles, etc. Several levels of security are available from lockable steel tambour doors and security gates or individualized lockable compartments.
Complex key systems and secure mobile carriages ensure safety.
Spacefile's systems exceed present security standards.
Contact us to discuss our current product offerings.