Spacefile has been focused for decades on serving the universal need for High-Density storage. We've pioneered and developed a number of key storage technologies over the years. Our designs showcase ways to increase storage up to four-fold, with Canadian built products of uncompromising quality, attention to detail and best-in-class value.
Interestingly enough, you can find Spacefile high-density storage in a wide range of environments. Check out the examples below (examples are not inclusive):
Retail: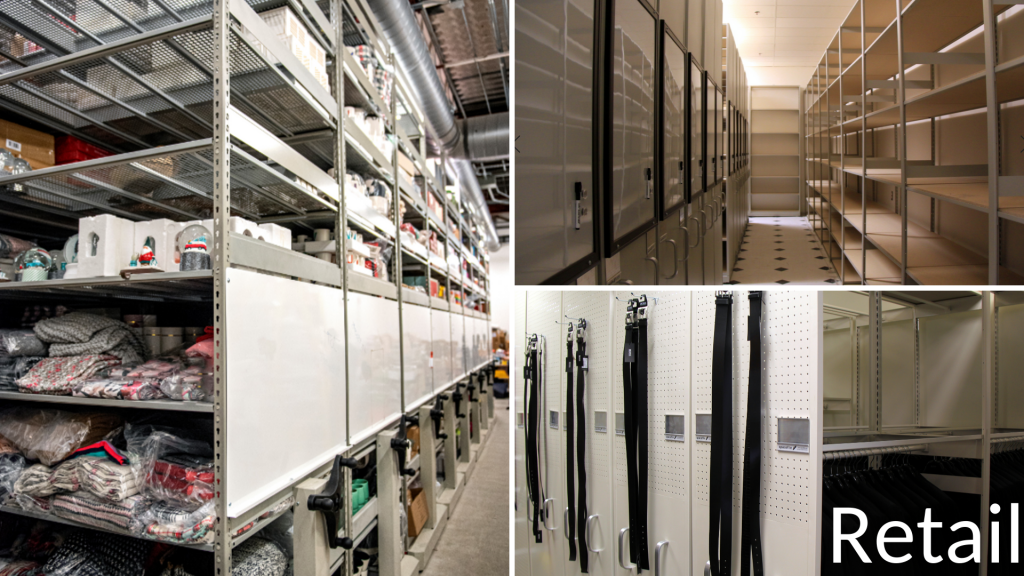 Optimizing storage and managing floor space is a major challenge in the Retail Industry. Spacefile's professional in-house design team has the knowledge and experience needed to create efficient stock rooms and customized retail storage systems. Our design team will optimize existing floor space by designing a mobile shelving system with the best track choice, shelving options, and accessories for your floor plan.
Library: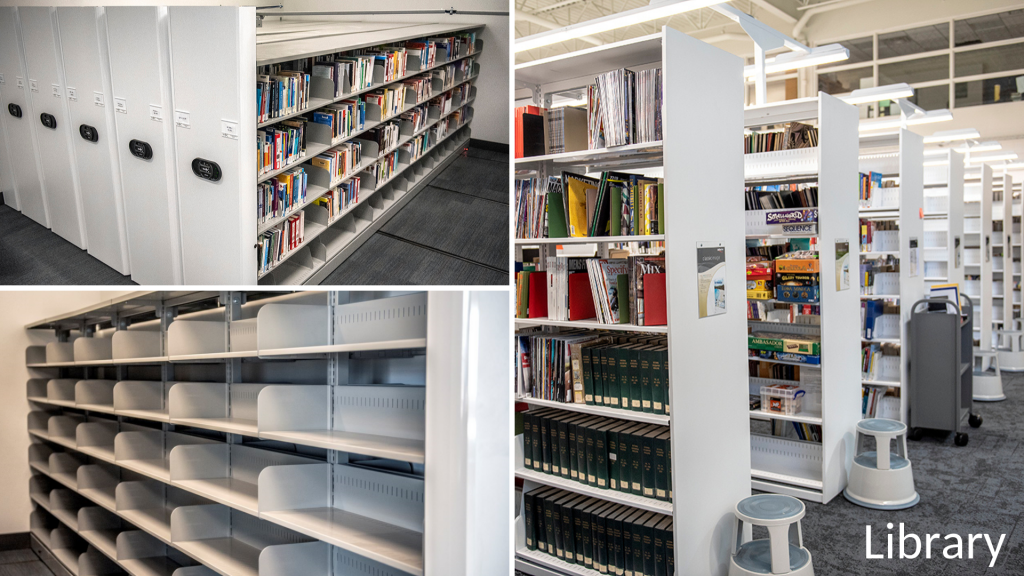 Developing and outfitting libraries for over 30 years, Spacefile has participated in the evolution of the library. Spacefile systems store everything from books and magazines to videos, DVDs, computers, and multi-media.
Museums: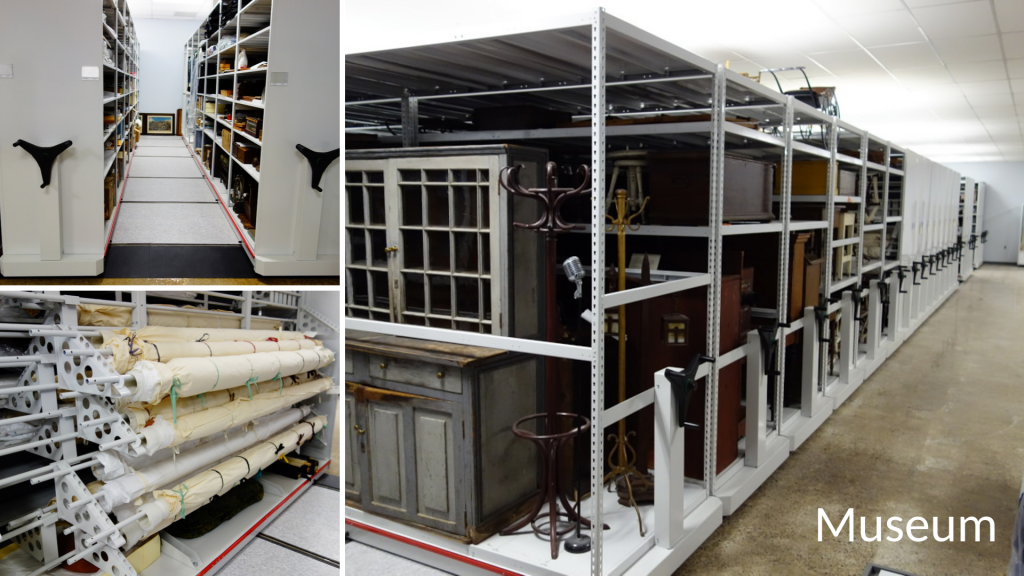 The storage infrastructure of museums, galleries, and government archives are critical in preserving art and artifacts for future generations. Spacefile offers a large selection of customized storage solutions aimed at securely storing artwork in optimal conditions, to ensure your collection is preserved for years to come.
Spacefile is a world leader in high-density mobile storage systems and can develop a solution for nearly every industry. With 50 years of experience, Spacefile provides solutions that are customized to client needs, while maintaining competitive pricing.
Contact us today to learn more!