Optimizing storage and managing floor space is a major challenge in today's retail environment. High-density shelving and storage are a perfect 'fit' for retail operations today. Space is at a premium and high-density can assist with recovering valuable space or doubling storage capacity.
High-density storage increases storage capacity by reducing aisle space significantly, which can improve customer service and sales by allowing for more inventory, better organization, and product accessibility.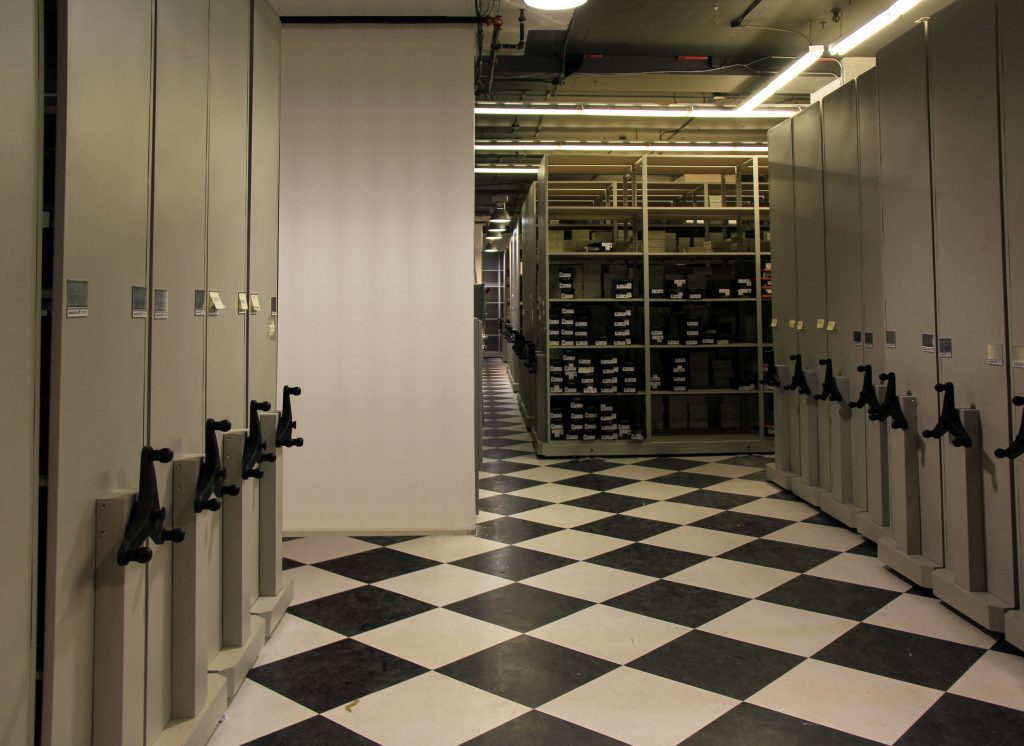 Why Retail Organizations love high-density storage
Utilizing high-density storage in your space creates additional profit generating space and reduces the storage footprint. The system is completely customized to the space and needs of the organization.
High-density storage can be reused, relocated and reconfigured based on business needs and can evolve with the business.
Spacefile's selection of display shelving and equipment can create an attractive and functional sales area.
A wide variety of accessories are available to add to any system including hanging rods, pegboard, whiteboards, custom end panels, and much more.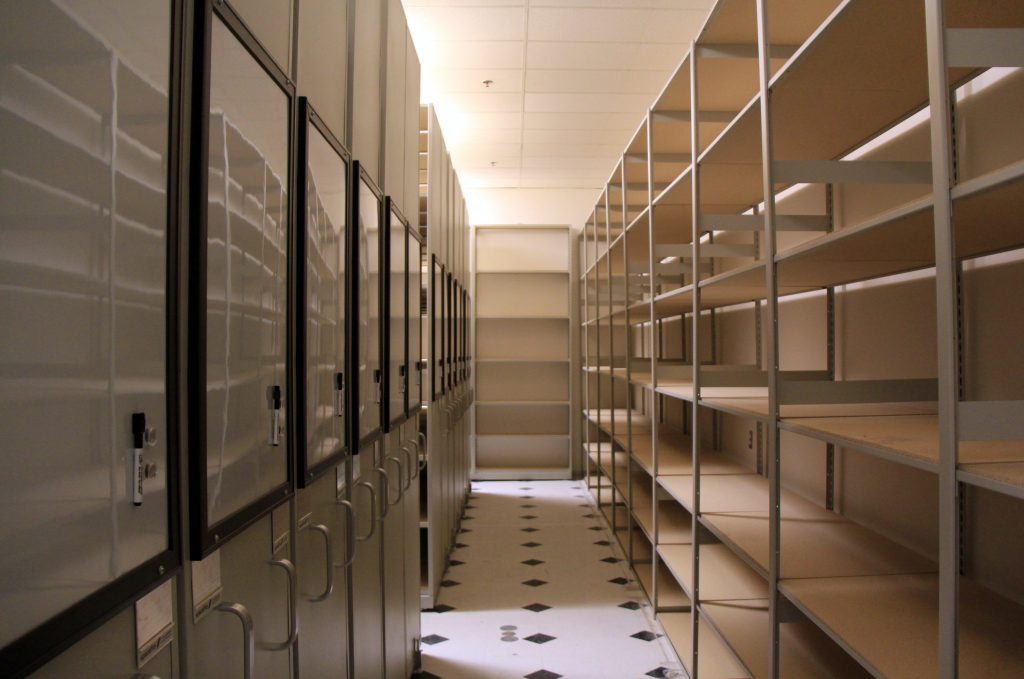 How Spacefile can help your organization
Spacefile offers a full range of retail storage solutions that can manage items like sales inventories, clothing, boxed items, consumer packaged goods, and bulk items. Anywhere there is inventory-whether it is front of house or back of house, a high-density storage system can manage it. Spacefile's professional in-house design team has the knowledge and experience needed to create efficient stock room and sales floor areas with our customized retail high-density storage systems.
Interested in learning more about what Spacefile can do for your retail operation? Contact us today for a free storage efficiency analysis.