Founded in 1972, the Canadian Warplane Heritage Museum acquires, documents, preserves, and maintains a complete collection of aircraft flown by the Canadian military from World War II to the present. The museum has the mandate to preserve the artifacts, books, periodicals, and manuals relating to this time period.
Museums are continually expanding their collections, and a fraction of any collection is on public display at any given time. Collections storage was a challenge for the Canadian War Plane Museum, and the staff needed a better solution to keep collections accessible and organized. The museum has several Spacefile systems that keep objects secure, organized, and easily accessible. Spacefile worked with the museum staff to develop a space-saving solution while maintaining easy access to all of the Canadian Warplane Heritage Museum's Artifacts.
This system was designed to protect the past but can also accommodate a growing collection. Check out the before and after photos below.
Before high-density storage: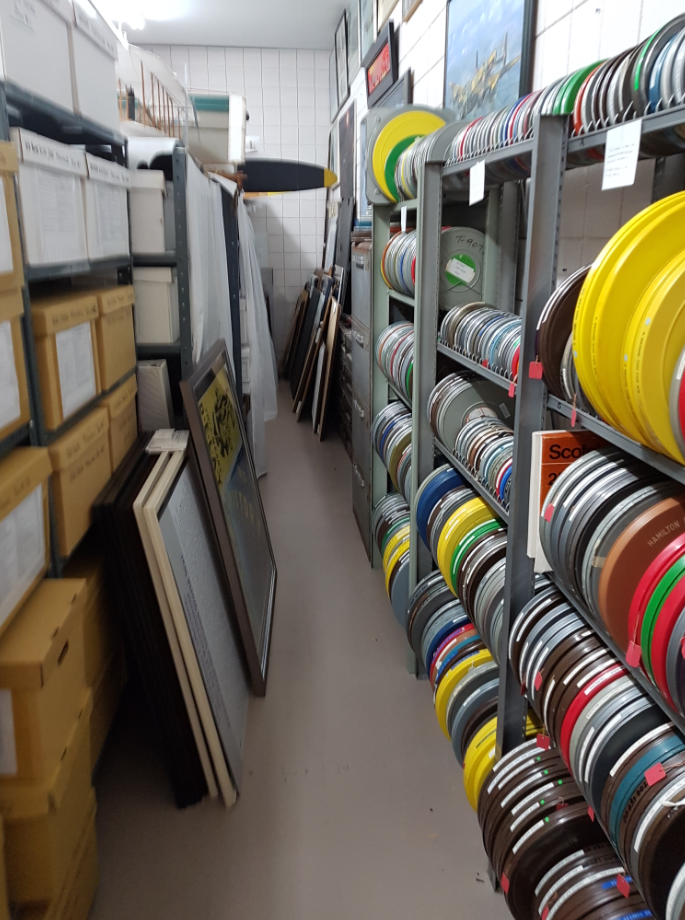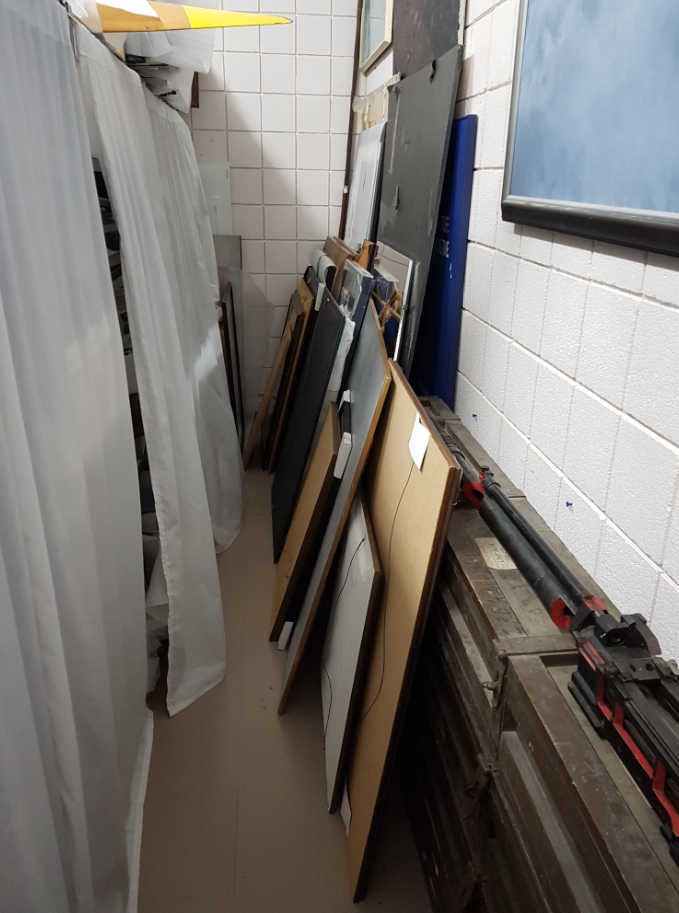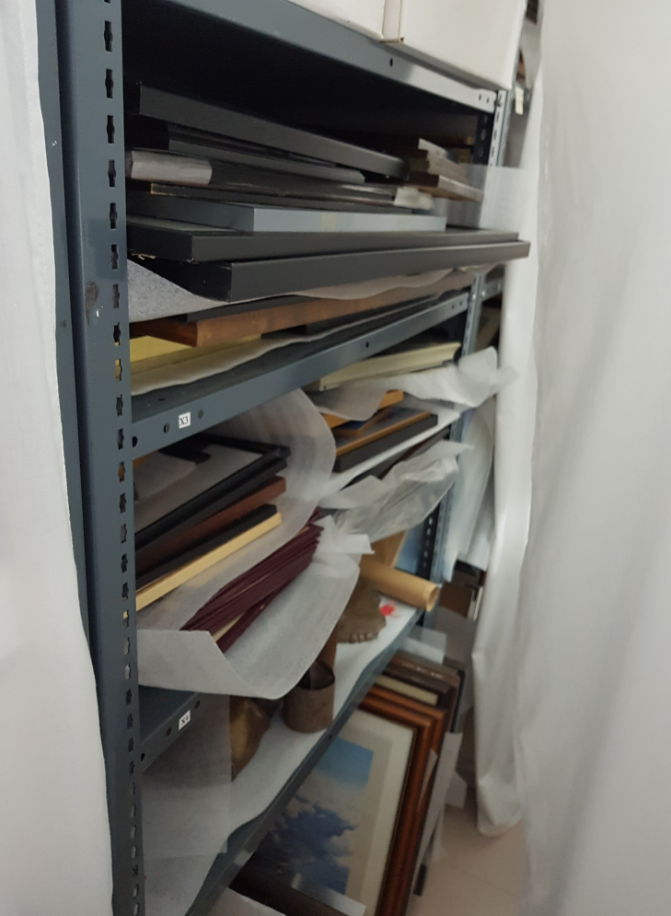 After high-density storage: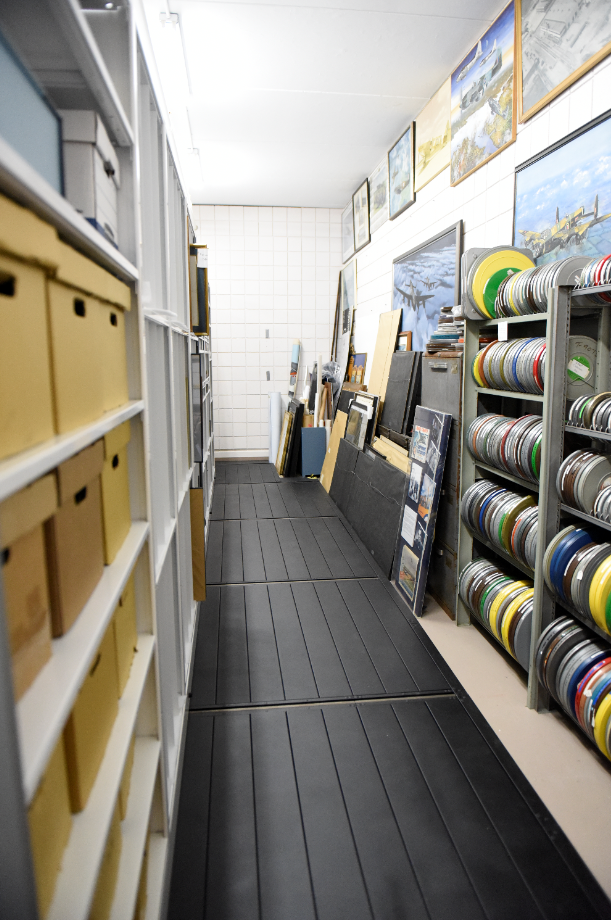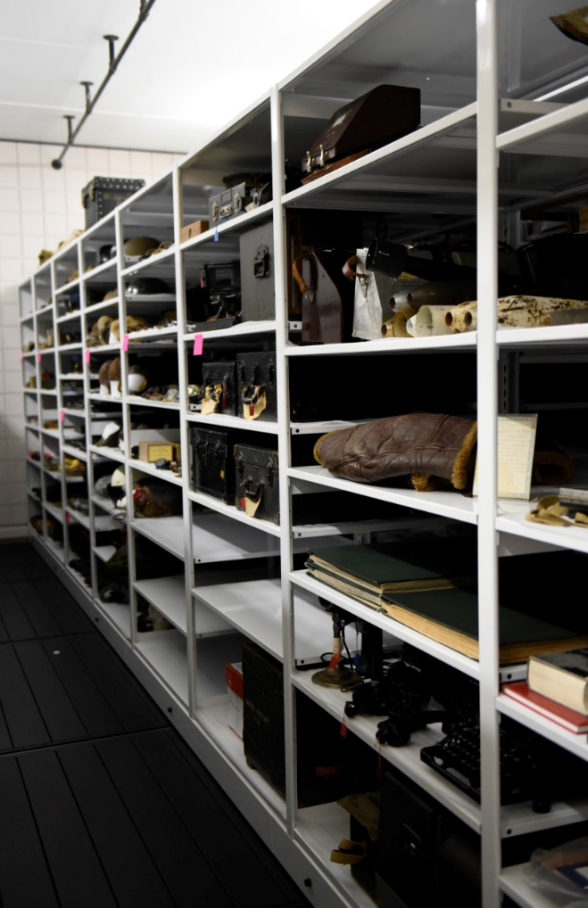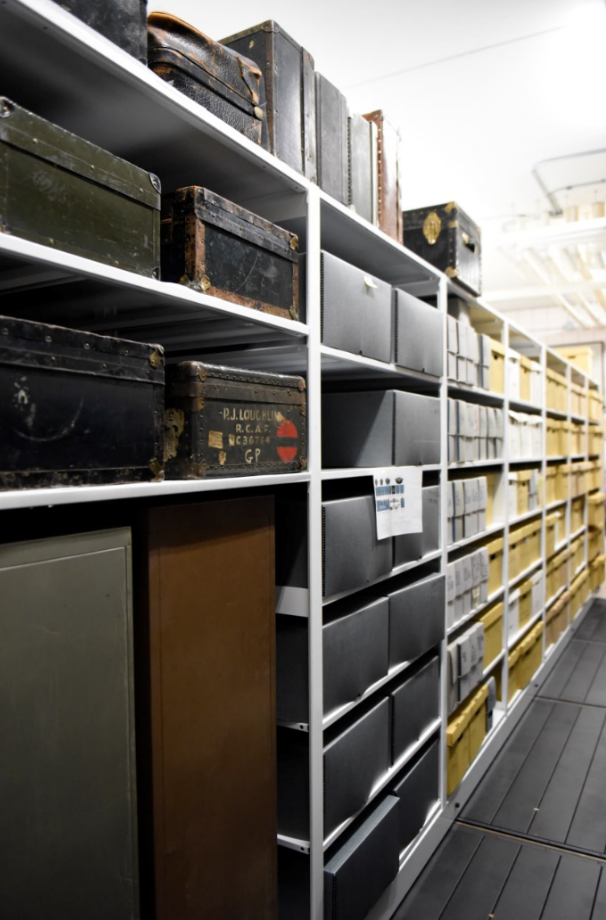 Spacefile has developed many customized solutions for museums and galleries that include:
Double-sided hanging art racks on mobile track
Pull out shelves and drawer for multimedia objects
Open carriages for oversize artifacts and collections awaiting restoration
Carts for mobile transportation or low-profile storage
Boxes on mobile systems for photographic and film materials
Interested in learning more about storage for artifacts, collectibles, and fine art? Spacefile offers a completely finished solution for all your storage needs. From consultation to the installation, The Spacefile team is all you need. Contact Spacefile today for more information.