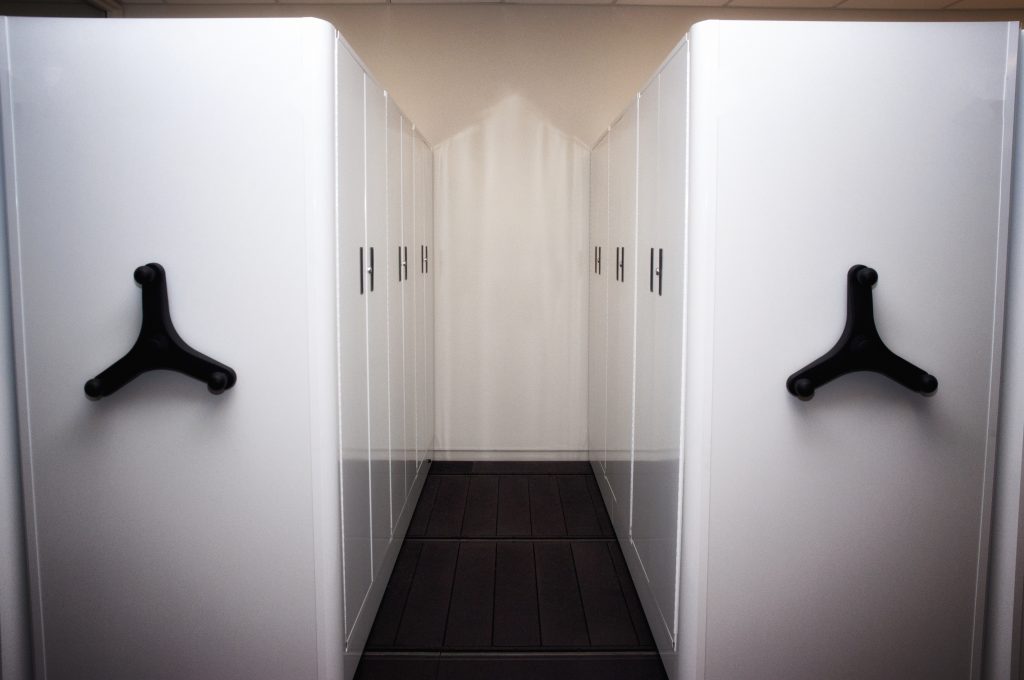 In many of today's work environments, chances are floor space is at a premium.  There are hard copies of important documents, samples, stock, and various miscellaneous items, but space in storage areas and shelves is already over-flowing.  What's the answer?  Move to a bigger space? Store documents offsite and incur monthly fees?
When storage space is non-existent, things can become cluttered and stressful. Even though businesses are moving to reduced paper or paperless operations, there are still many hard-copy documents that still require a space. And what about those supplier samples, company uniforms, retail inventory, or office supplies? Those product brochures and paint or laminate samples are arriving on a regular basis. Where do you put them?
The answer is High-Density mobile storage, and yes, it should matter to you!
What is High-Density Mobile Storage?
This type of solution makes the most of the space available, while incurring a minimal storage footprint and being capable of storing a large volume of goods or documents without moving to a larger space or purchasing an offsite storage unit.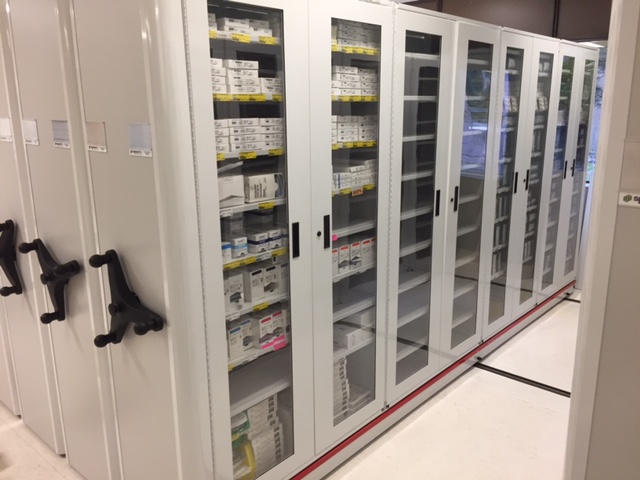 More than likely, you have already seen this storage in the past without realizing it. It is available in a variety of shapes and sizes. One of the industries in which high-density storage is more commonly seen, is in healthcare (specifically a doctor's office or a healthcare facility), where patient files need to be maintained and securely stored or pharmaceutical supplies stored. Solutions for the healthcare industry often include large filing shelves that can roll along a track, allowing staff to access files they need and compressing walkways between rows they don't need, using a fraction of the space a 'regular' or 'traditional' filing system would require.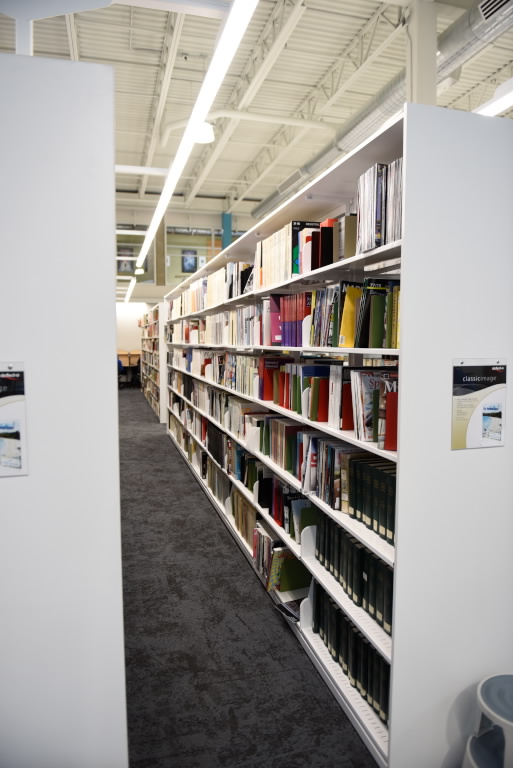 Libraries and retail organizations rely on this type of storage, especially when it comes to shelving. High-Density shelving allows for maximum storage capacity and easy access of a variety of different items. From apparel to books to housewares, high-density can store it more efficiently than traditional shelving can.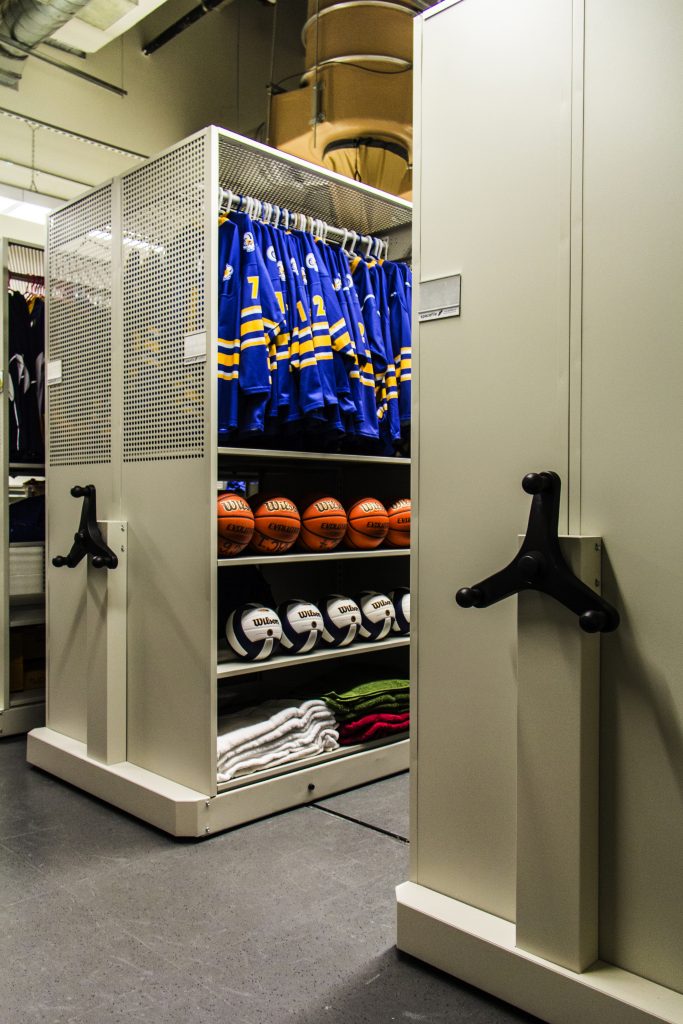 Another industry in which High-Density mobile storage systems are often seen is Athletics. Sports teams and recreation centers use this type of storage to help free up space within locker rooms. In certain cases, units will be customized with perforated shelves for air-flow (where clothing is being stored) as well as adjustable shelving to store 'unique' items like helmets or golf clubs.
High-Density Mobile Storage saves time
There is much research to suggest that employees spend a considerable amount of time searching for information. This is a drain on time and productivity that could be resolved with improving storage and filing practices. Imagine even 10 to 15 percent more productivity per employee. What if documents needed were a few steps away, organized within a High-density mobile storage unit?
High-Density Mobile Storage saves money
Offsite storage (as mentioned earlier) is costly, time-consuming, and inconvenient. Professional, secured document storage is even more costly-thousands of dollars per year.
High-Density mobile storage frees up floor space, giving greater flexibility to businesses. This space can be used for new staff as an organization expands, developed into a collaboration space, or turned into a client lounge. The possibilities are endless-and your business won't have to move into a larger, more expensive location.
High-Density mobile storage is a one-time, up-front cost. While the initial purchase and installation of the unit may seem expensive, the recurring monthly cost reductions quickly make the investment worthwhile.
Simplify and Improve Storage
High-Density mobile storage is a solution for businesses who are 'space-compromised.' It is cost-effective and streamlined.
If you are wondering if High-Density mobile storage is the right solution for your business, contact Spacefile today for a free storage efficiency analysis. A member of our design team is happy to help walk you through our custom space solutions.