Retail backrooms are some of the most challenging places to optimize storage.  Often cluttered and overflowing with inventory, the task of organizing 'stuff' seems daunting.  A high-density system can dramatically increase capacity, improving efficiency, and restoring order.  It makes sense to maximize storage space vertically.  The Spacefile team has the knowledge and experience needed to create an efficient stock room and sales floor areas. A system can be customized to fit your needs.  
Check out a Solution in Action for a major retailer
Check out a Solution in Action for a major retailer:
Danier has earned its reputation as a leader in fashion for over 40 years. The dedication and commitment to customer satisfaction earned the appreciation of those who sought style with quality. Today, Danier remains the essential fashion destination for leather.
The Challenge
Danier Leather was running out of space in their back room and approached Spacefile to design and manufacture a high-density mobile storage system that would maximize their capacity.
The Goal
Danier wanted a new storage solution to increase efficiency and space in the back room.
The Solution
Spacefile developed a cost-effective solution for Danier to maximize storage capacity in the back room. Our LT 4-Post system was a great fit.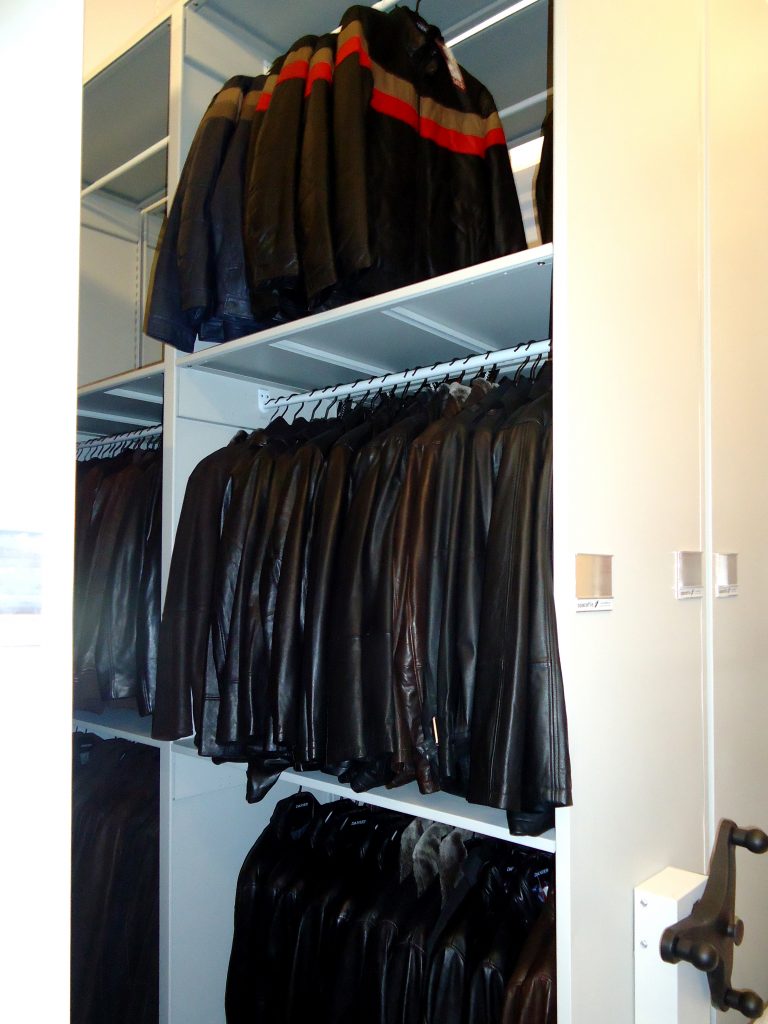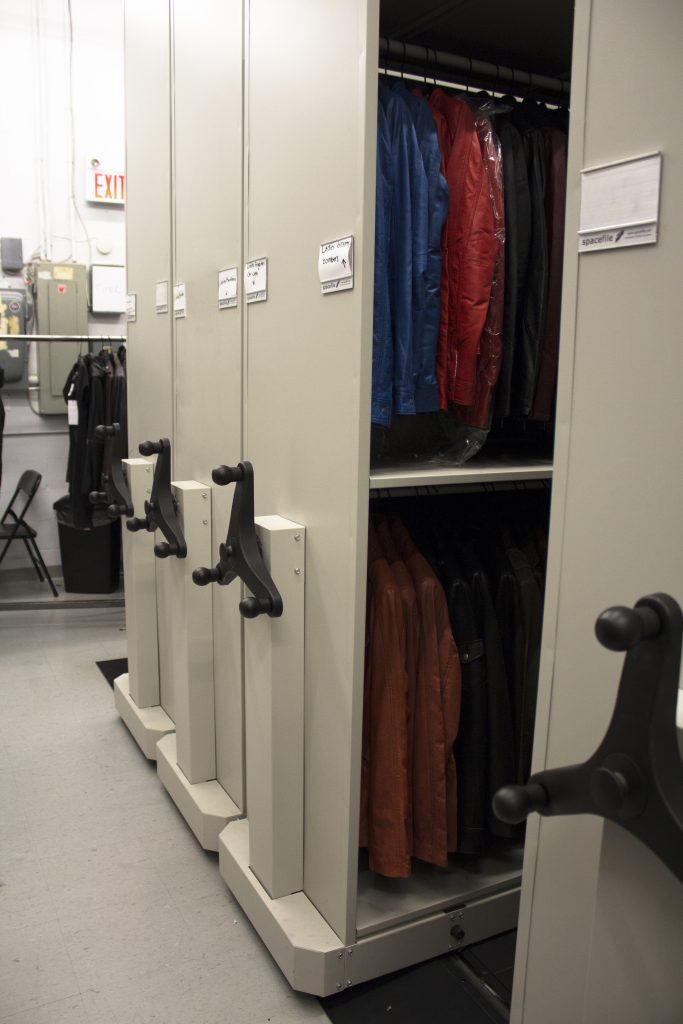 Why Spacefile LT Shelving works for Retail operations:
The fully adjustable design facilitates shelf and accessory positioning in 1-1 1/2 increments for maximum versatility
Variety of versatile accessories including lockable options to meet virtually any security criteria
Double entry (dual-sided access) and back to back configurations
Various upright designs, including open, closed, perforated, case/library style
Custom widths, depths, heights, and shelf gauges are available
Modular design allows for quick & simple installation
Easy to reconfigure, reuse or relocate